Grant: 18-031C
Project Title: Sea Turtle Rehabilitation Hospital
Project Manager: Rebecca Wells
Organization: The Parks Foundation of Miami-Dade (Non-Profit Organization)
Grant Amount: $9,182.28
Completion Date:

Summary: The Gulfarium C.A.R.E. Foundation rehabilitates and releases stranded sea turtles along the Gulf Coast of Florida and frequently is called upon as a rehabilitation facility for neighboring states such as Alabama. By purchasing necessary medical equipment for our hospital, we will be able to provide onsite surgery to our patients that will provide speedy surgical intervention, reduce rehabilitation time and resources, reduce additional stress on the patient caused by transportation, and reduce excess staff requirements. All of these factors will increase the success of our sea turtle rehabilitation and release program.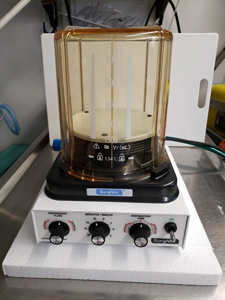 Results: